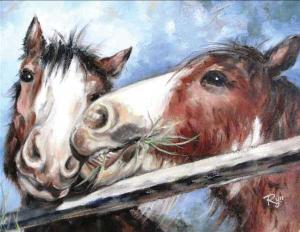 At the Buninyong, Gold King Festival, the Carlton and United Brewery Clydesdale team would set up on the vacant block of land alongside my Buninyong Gallery, each year. I became a regular fan of these magnificent horses, and they became a favourite painting.

I travel extensively to draw inspiration for my paintings and writing from life experience.
You will discover my Australian rural-lit novels at www.rural-lit.com

​Ryn Shell.